In 2014, the United States of America witnessed dozens of pivotal moments for the global cannabis movement.  As the Communications Project Manager at the ArcView Group — a cannabis investment company and research firm dedicated to the belief that business is the most powerful platform for political change— I watched what many have called the "Berlin Wall" of cannabis crumble.   From the first legal sales of cannabis in Colorado to President Obama admitting this plant is less dangerous than alcohol; our United States has seen enough to ensure a domino effect, in favor of legalization, is indeed happening here.
In 2013, ArcView Market Research estimated the cannabis industry would be worth 10.2 billion by 2018. Cha-ching! Through the creation of jobs and tax revenues, the cannabis sector will reboot our shaky economy.  Recreationally legal states, Washington and Colorado brought fourth millions of dollars in tax revenue during their first year of legal sales.  Citizens of Alaska, Oregon, and Washington D.C. have followed in their footsteps by voting to legalize on a recreational level this past November.  In a brand new industry,  just above ground floor, this moment in time is commonly compared to the surge of energy present during the dot-com boom of '97. Evidence for opportunity is exhibited by sold-out booth space at cannabis conferences popping up everywhere across the nation.
Fighting for the rights of cannabis consumers and against our nation's outrageous incarceration rate for MJ related "crimes" are the drug policy reformers. Organizations such as the National Cannabis Industry Association (NCIA),  Marijuana Policy Project (MPP), National Organization for the Reform of Marijuana Laws (NORML), Students for Sensible Drug Policy (SSDP), and the Drug Policy Alliance (DPA) are working passionately towards the day when not a single adult is punished for this plant.
The ArcView Group recently released a video to commemorate the birth of the next great American industry. Please enjoy this short video before reading through marijuana's highlight moments in 2014.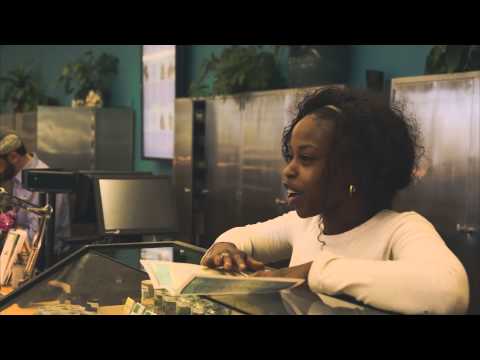 January:
—  Marijuana is sold legally to adults without a doctor's note for the first time in modern history.
— ArcView Market Research releases its 2nd Edition of the State of the Legal Marijuana Markets which goes on to be the most oft-cited projections on this fascinating market.
— U.S. Attorney, Eric Holder stated "The Obama administration will soon announce regulations that allow banks to do business with legal marijuana sellers." This story broke during ArcView's investor pitch forum in Las Vegas.
— Obama tells New Yorker Magazine that he thinks cannabis is less harmful than alcohol.
March:
— Local D.C. government enacts a law decriminalizing marijuana possession in the nation's capital.
— Practicing neurosurgeon and CNN's chief medical correspondent, Sanjay Gupta, releases his second special on the benefits of cannabis. " I am more convinced than ever that it is irresponsible to not provide the best care we can, care that often may involve marijuana. I am not backing down on medical marijuana; I am doubling down."
April:
— Two reforms in Maryland:  Gov. Martin O'Malley (D) signed a bill legalizing medical marijuana. He also signed a bill decriminalizing marijuana possession.
May:
— Minnesota governor signs a bill legalizing medical marijuana.
July:
— New York Governor Andrew Cuomo signs Assembly Bill 6357 into law, allowing for medical marijuana use.
— The New York Times endorses marijuana legalization.
August:
— First dispensary opens in Connecticut.
— Delaware's first dispensary license is approved after 3 years of the delays.
November:
— Voters in Guam, Alaska, Oregon and Washington, D.C. vote to legalize adult-use marijuana.
— Voters in Florida voted overwhelmingly in support of legalizing medical marijuana but fell just shy of the 60% needed for the initiative to become law.
— ArcView Market Research releases new market projections for AK & OR.
— Californians overwhelmingly voted for Prop 47 which reduced penalties for a number on marijuana offenses.
— The family of Bob Marley announces an international brand of cannabis baring his name.
December:
— ArcView announces partnership with CanopyBoulder, a seed-stage mentor-driven business accelerator.
—  U.S. Justice Department issued a memo saying it would not interfere with the cultivation and sale of medical marijuana on tribal lands, even in states where the activity is illegal.
— Congress passed a federal spending bill that contains an amendment prohibiting the Justice Department from spending any money to undermine state medical marijuana laws.
— Paypal co-founder, Peter Thiel,  is rumored to be investing into the cannabis industry.
Timeline of events provided by the ArcView Group.

Fatal error: Uncaught Exception: 12: REST API is deprecated for versions v2.1 and higher (12) thrown in /home/content/84/6481784/html/wp-content/plugins/seo-facebook-comments/facebook/base_facebook.php on line 1273