The air was alive with energy as I began the steep climb up Beech Mountain and in towards the Festival of Gnarnia. Our car engine revved around each incline and mountain air soon refreshed everyone's lungs. At the top of our climb a small town buzzed and roads were lined with campers and attendees in every direction.  I soon saw the peaks of the Blue Ridge Mountains and realized that we were, indeed, standing on the highest elevated point of the eastern United States. As we raised ourselves closer to the sky my spirit soared and faint sounds of music echoed off of the trees and caverns surrounding the ski resort. Instead of pulling into a field full of tents, we pulled up to a mountain with chairlifts rising above it. As I gathered my thoughts and took in the atmosphere I knew, right away, that the Festival of Gnarnia would be a very unique experience.
Aside from all the talk in the days proceeding the Festival of Gnarnia, I just want to let everyone know how, exceptionally, magical this festival was for me. The aspects that the organizers put their energy into were truly amazing; the art, the culture, and the awesome fucking line up. Although the music was heavily based on electronic, there were acts that broke up the dub step; Toubab Krewe, Easy Star All Stars, Midnight, and Zach Deputy… just to name a few. Despite some long will call lines, crappy weather, inconvenient camping, and a massive police presence, this festival was really off the chain and the grounds were alive with culture. The mishaps and not so pleasurable aspects were totally out of the productions control, and in their defense, they did a fabulous job dealing with the set backs. This fantasy themed festival was full of beautiful art installments and visual pleasers. The rain put a little damper on the first two nights but everyone was able to dry off by night three.
Thursday started out with a bang as heRobust ripped at the Beaver Dam stage. Coming from Atlanta, Georgia, heRobust provides glitch-hop, soulful beats, with a funky rhythm. They started a little early because Afro Man unfortunately didn't make his set time, which many were disappointed about. The rain caused a mass run for shelter at the beginning of 7 Walkers, but fortunately we were able to stay sheltered and still listen to them jam on at the Mane Stage. Bill Kreutzman, the former Grateful Dead drummer, and drummer for 7 Walkers, describes their sound as 'swampadelic' with a little touch of New Orleans funk. Kreutzman collaborates with vocalist/guitarist Papa Mali as well as legendary New Orleans bassist George Porter Jr., as well as, multi-instrumentalist Matt Hubbard to complete this band.  Machines are People Too created an awesome dance party as everyone geared up for Beats Antique. I absolutely love Beats but wanted to check out some other music I hadn't heard before and it would be David Krantz from Asheville that would take my beats, I mean, breath away! David, former producer of Agobi Project, created Futexture as an example of his own personal musical journey. His rhythm exemplifies a combination of bass-influenced trip-hop that blends into a sort of jazzy dubbish step.  David describes his unique and refreshing sound as "future- bass".
After seeing Futexture, I geared up for my most anticipated, back to back, moments for the weekend: ESKMO > Cherub > Elliot Lipp.  ESKMO, also known as Brendan Angelides, is a San Francisco based producer who has been performing since 1999. His music has evolved tremendously and his looping and key work techniques are unlike any other. His set was a blend of floor stomping bass sprinkled with melodic rhythms. I was really impressed by his mixing techniques and his ability to create consistent beats with trippy, synthesized, voice-overs. Some of you may have heard of Brendan's other project, Welder.
My favorite performance of the entire weekend was Cherub. This super sexy and very dynamic duo, from Nashville, brought out the pop star in all of us! Jordan Kelley and Jason Huber have the most remarkable stage presence and exhibit no shame in their lyrics.  Their pop-style and electronic funk sound also get the whole crowd moving. With Cherub, a riotous dance party is always in store and this time around Afro Man would make a special guest appearance! Together, this now ghetto threesome improvised an amazing electric version of 'Because I got High!' The most amazing part of this whole set was how effortlessly the, unlikely, trio performed with one another. Think about it, when would you ever see them play together? It was really an epic moment and I was so impressed that Cherub was able to put it together as quickly as they did. To sweeten the deal further, they pleased the crowd with their hit 'Doses and Mimosas' and everyone sang along.
Elliot Lipp began after Cherub with his melodic ear pleasing beats. He creates intricate rhythmic patterns of folk, hip-hop, and funk that create a sound wave of surprises. Elliot Lipp really seems to tell a story with his sound and anyone can appreciate a journey through his vibrations.
From across the way I heard Paper Diamond turn up the bass and couldn't help but run over to Mane stage. Former member of Pnuma Trio and Colorado based producer, Alex Botwin, played the best I had ever seen. Alex B rolled out with the big guns, gussied up bass drops, and awesome visualizers. Paper Diamond exemplifies a sound not known to Alex B's previous projects. He creates really dramatic anticipatory bass drops while purifying the air with layers of synthesizers and catchy vocals.
The night was well on its way to morning and as the fog settled over the mountain everyone started walking back towards their respective sleeping quarters. It was now that I realized how conveniently placed my cabin was, and how far others had to walk. Our cabin was a half-mile around the corner from the festival, while others were walking miles. The camping area had a shuttle that ran to and from the mountain, but did not come often enough. People were waiting in line for hours, while others resorted to sleeping in their car. I was appreciative of our cabin and glad that we were able to shelter many of our friends and strangers who were not able to get home in those early hours of the morning. The camping situation wasn't reliable either and everyone, productions included, were aware of this issue!
As the crisp morning air rolled over the mountains, I looked through the schedule and planned out my Friday. My good friends Old You, from Charleston, South Carolina, started off my day with a two and a half hour set. Their performance was beautiful and a refreshing break-up in the electronic filled weekend. As I enjoyed the non-electro vibes, Young-Mi Feldscotts melodious voice boomed over the mountain while Paul San Luis and Caleb Bodtorf did what they do best; shred their guitars. After spending five years of my life in Charleston it was wonderful to see such an amazing group of musicians, from there, strutting their stuff at such a high profile festival.
Easy Star All Stars are always a crowd pleaser and their reggae beats had everyone warming up their dancing muscles later in the day. DrFameus', The drummer of the Disco Biscuits, side project was next and I caught all of Allen Aucion's set at the indoor stage. Allen is a sweet guy and his personality doesn't mimic the rage he puts on his drums. Some might even say, there is no other drummer like him on the electronic jam scene. Allen has the incredible ability to improvise techno beats with drum, which makes for his successful sound.
Mark Farina soon took on the Mane Stage with his organically urban and ever popular Mushroom Jazz. It was my first time seeing him and I was more than into it. I was thrilled with his rendition of "Once in a Lifetime" by the Talking Heads. His sound develops from disco infused underground house to jazzy down tempo beats. Mark's a small guy with a lot of energy and his music has many different chapters. Friends have told me before that you never know what your going to get when headed to a Farina show and after this experience I promise not to miss out on his entertainment ever again.
After Mark, I found myself embracing the music that seems to skyrocket off the chart of any type of genre. Toubab Krewe really surpasses any recognizable musical realm and dives into a territory unlike any other. I have always enjoyed seeing them and their set at Gnarnia confirmed my intuition; these guys are legendary. Toubab is a fusion of African traditions and instruments, with a jammed out rock sound and harmonious vocal overtones. Their sound has developed over many trips to the Ivory Coast and Guinea, helping them to blend their style perfectly with the live scene of the United States. This Asheville based krewe is eclectic in nature and has instruments that provide a refreshing modern take on dance music.
One of the musicians I was looking forward to the most, also hailing from Asheville, NC, was Isaac LeFever aka Bookworm. His set at the Gnome Sayin' stage had an audience filled with familiar faces. With a combination of influences from many musical facets, Bookworm really has his own individual style.  Bookworm blends conventional instrumentation with new age electronic sound design, which always makes for an awesome get down. His set was infused with glitchy trip-hop and timely placed progressive drops, which helped everyone get their bounce on.
Tipper closed out Friday night closed with one of the most anticipated shows of the weekend. Dave Tipper seamlessly mixes bass fueled sounds at super high volumes that make your body numb. His sound is unique and in high demand among the EDM scene. His trap and glitch make you dance on the floor in anticipation of his next move. Any opportunity to see him should be taken and I can't wait until I get to see him again.
Saturday was my day of Gnarnia exploration. Like I said in the beginning, we were at a ski resort, so naturally I was I riding up a mountain, on a chairlift, when I realized the grandeur of the festival and the experiential uniqueness it presented. At the top of the mountain was a small DJ stage and a sacred geometric dome ruled by Tribal Council. Tribal Council offered educational workshops all weekend long that included Fractal Healing, Basics in Breath work, Chakra Mediation, and Collective Healing. Several different members of the tribe led the workshops and the energy emanating out of the dome was captivating. I sat in on Basics of Breath work and Chakra Meditation with Mackenzie Eason. Mackenzie's ability to describe the different chakra balances and the synchronization of breath flow was remarkable. Tribal Council is a great role model for our scene because they represent the super conscious mind and work hard to share their light with everyone. Make sure to look for their dome at the next festival you attend!
From the chairlift The Blue Ridge Mountains were breathtaking and the energy was palpable. My friends and I made our way through the trails to the Land of Oz. Unsure of what the Land of Oz entailed, I soon understood how interesting this feature of the festival was. Open during the summer months, the Land of Oz took you through a sort of amusement park filled with the different parts of Dorothy's story.  Winding through the mountaintop was the yellow brick road, inhabited by actors dressed as characters from the Wizard of Oz. It was so random and entertaining that you might have even thought it was installed just for the festival but no; Beech Mountain has a few tricks up their sleeves!
Saturday kicked off with the always-enjoyable Zach Deputy that flowed into another much-anticipated performance with OTT. All the way from the British countryside, OTT creates a psychedelic journey of modern dub and melodic ambience. OTT doesn't drop heavy bass, but rather creates a sound voyage of loops and tempos unlike any other. In the upcoming months OTT will be touring predominantly the east coast of the country with a live band called the "All Seeing Eye" and everyone should all plan on trying to catch that.
As my crew geared up for Papadosio, we realized that we were unable to get anywhere near the stage. It was packed! I was thrilled that Papadosio was able to draw such a huge crowd but disappointed I wasn't able to see them at all. My disappointment continued as I realized there was no way I was going to be able to see some of the best sets of the weekend.  I was really looking forward to Minnesota, Govinda, and the Polish Ambassador but unfortunately, they were all scheduled to play at the Queen Loopy's indoor stage, which had a max capacity of 750 or so. There was no way I was getting in there. The line was out the door and the fire marshal was not letting anyone in. This was really my biggest complaint of the weekend.
I wasn't about to wait in line to see these acts when Conspirator was jamming at the Mane Stage. I quickly got over my disappointment when I saw Marc Brownstein's big smile, which would prelude to the best Conspirator set I had ever seen! Conspirator has really developed into its own sound with touches of Disco Biscuits flare. Their high-energy electronic sets are crowd pleasing and fun because they have that jam band quality to them.
Soon after Conspirator, 12th planet brought out the bass. Originally a producer, his set was bass heavy dub step with, raw, rich loops. I enjoyed it but was rather annoyed by his constant screaming into the microphone. His voice was raspy and an unwelcome interruption to his heavy trap and glitched out mixes. I feel like the best DJs never scream over the mic, and he managed to did it throughout the entire set.
As I walked back to my cabin for the last time, Midnite's reggae beats were echoing through the forest. My crew sat and talked about their favorite sets of the weekend and how thankful we all were for such an amazing cabin space. Word of advice for the Gnarnian's of next year; book your cabin ahead of time and be conscious of its distance from the resort. I feel like a lot of people's trouble could have been easily avoided with better planning.
Although there is a lot of negativity surrounding the festival and even Facebook hate pages (which, by the way, is not very sparkly) the Festival of Gnarnia proved to be the most unique festival I have ever attended. Although slightly overcrowded, with too much police presence, I had a fantastic time and thoroughly enjoyed the company of the Blue Ridge Mountains. My group of friends and I all managed to rage Gnarnia successfully, but we also, like Lost in Sound says, 'Used our Heads' and raged it responsibly.  For those who have suffered some major consequences at this event we do feel for you and your friends during these difficult times, but pointing fingers at the productions company is an unfair solution.
The Festival of Gnarnia wants to hear of any unjust scenarios you or your friends might have encountered and ask that you contact them here in order to share your story.
Special thanks and so much love to the production team and artists that created this magical weekend. Sparkleberry Lane will certainly be there next year and we hope to see you all there sparkling with us!
Love and Light, Sparkle Bright!
Abbey
Sparkleberry Recap: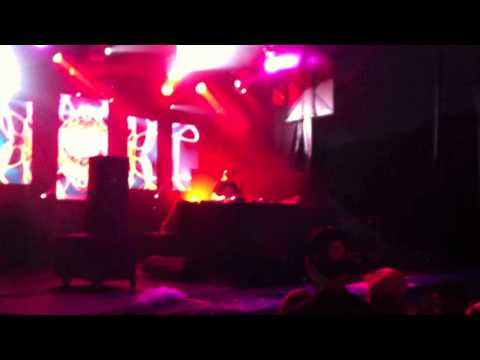 Special thanks to Lauren Coakely for her incredible photographs! For more of Lauren's Work, from the Festival of Gnarnia, please visit here!

Fatal error: Uncaught Exception: 12: REST API is deprecated for versions v2.1 and higher (12) thrown in /home/content/84/6481784/html/wp-content/plugins/seo-facebook-comments/facebook/base_facebook.php on line 1273