The technology boom of the Information Age opened a new realm of possibilities for music production.  "Electronic music" has evolved to encompass infinite genres capable of satisfying any musical craving.  This platform allows artists' creativity to run wild and often results in a harmonious blend of art mediums.  Kalya Scintilla and Eve Olution's collaboration is a cosmic example of what can be accomplished.
Taken from their bio, "This incredible duo sets the stage for an intentional future ancient ritual with mythic expression to create a kinesthetic tapestry to scintillate your being awake. World fusion beats manifest into visceral living archetypes that come to life before you, the pulsing vibrations cascade infinite ripples of geometric harmonies throughout the dance floor, and together we are danced into the nectar of celebrating life. In the sacred union of both orgasmic musical frequencies of crystalline sound architecture and full embodied evocative evocational performance, Kalya Scintilla & Eve Olution invite your soul into an alchemical experience of divine art devoted to the heart."
While covering Sonic Bloom this past June, I had an opportunity to sit down with these magical earth dwellers and learn more about their musical journey.  Take a look, enjoy, and keep spreading the sparkle!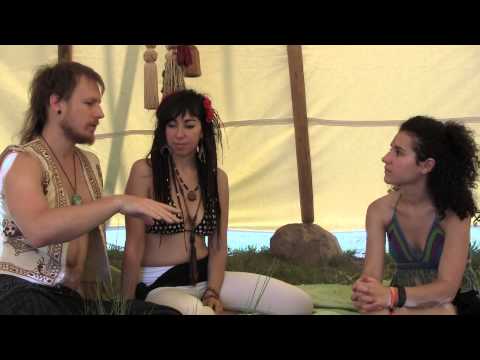 Fatal error: Uncaught Exception: 12: REST API is deprecated for versions v2.1 and higher (12) thrown in /home/content/84/6481784/html/wp-content/plugins/seo-facebook-comments/facebook/base_facebook.php on line 1273