Anyone who knows a little bit about  Miami has the right to hold the city responsible for its incredible party scene and music from our friends at Afrobeta represent a proud product of this city's wild reputation. Afrobeta is a dance party duo consisting of singer Cuci Amador and keyboardist Tony Smurphio. Afrobeta has been holding it down and getting jiggy with it since 2006 and their fan base continues to grow as they sign on to more and more tours. Sparkleberrylane.com is grateful for Afrobeta's time for an awesome interview  in order to get an inside look regarding the  group's initial start-up, Tony's gig as Pitbull's keyboardist, and some of their overall tour reviews. Any and all readers in the South Florida area should hustle to an upcoming Afrobeta show to feel the full blast Afrobeta can provide!
How did the two of you meet and come to form Afrobeta?
We were fans of each other's bands.
Who inspires you?
Bjork is a big inspiration to me. Tony loves Eddie Van Halen. We both love great songs and good songwriting.
What has helped shaped Afrobeta's fun, funky sound?
Tony has a great sense of humor and I think he brings that to his production sound.
Cuci, what were you up to before Afrobeta's formation?
I was an open mike penetrator and a party instigator.
Tony, I recently read that you used to be the touring keyboardist for Pitbull. What was that like?
Touring with Pitbull was awesome.  He's a hard working party machine!  There are some pretty good stories but we'll have to leave them to the imagination of the readers.
Because I love how hype this song gets, I have to ask. What was the inspiration for your popular song 'Play House'?
Cuci: I was starting to feel that pressure to be "settled" and realizing I didn't want it. Women can be innately nurturing and sometimes we need to jolt ourselves out of that to be a little more selfish and expressive.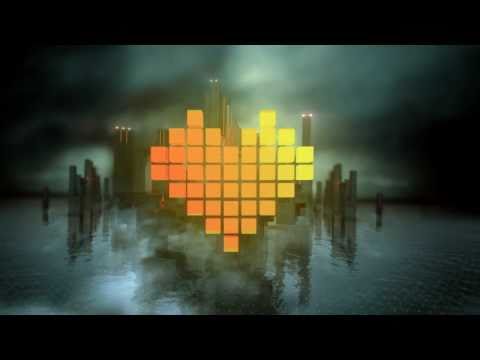 How has your home of Miami shaped Afrobeta musically as well as your presence/energy on stage?
We have been so lucky to have a real musical community here to be a part of. That kind of encouragement is very liberating and inspiring!
What was your experience like at Camp Bisco this year (interaction with other artists, performances, crowd reception, overall vibe)? And do you think you'll join the lineup next summer?
Camp Bisco was a very unique experience and a great fest! We had the chance to open up the main stage and we stayed the whole weekend to see all our favorite acts! Ratatat, Ghostland Observatory, Skrillex, Nero, Yeasayer, Neon Indian…I could go on and on! We got to meet the legendary Disco Biscuits on the ID fest tour and they are really cool. We hope to be at Bisco every year!
On the topic of festivals, did you feel that Identity Fest was a success? What was your favorite stop on the tour? Why?
The kickoff date was pretty magical for us because a dear friend of ours, Allison, who lives in Indianapolis and is a violinist, sat in with us during Play House. Venue-wise, hands down winner was San Francisco's Shoreline Amphitheater. They had giant Grateful Dead props from their New Year's shows backstage and there was so much vibe there and people really came to DANCE. It was impressive.
What's coming up next for Afrobeta?
We are finishing up work on our next EP. Although we are still getting ready to release the 2nd single from our debut album with an amazing video by artist Lindsey Scoggins. And locally really psyched to play with Nero on Dec 30th at The Fillmore Miami Beach!
On Sparkleberry Lane, we like to boost consciousness and spark readers' inquiring minds. With that being said, have either of you participated in the current 'Occupy' movement, whether musically or otherwise? What is your opinion of Occupy and its residual effects? If not, are there other topical events that Afrobeta cares most about?
I believe in the movement. I believe in people fighting for their rights and standing up for what they believe. I believe that there is a consciousness emerging and it's for the good of all!
<<This article was written, with love, by the wonderful Courtney Catagnus and the pictures were taken by her delightful boyfriend Richard Edens! You too can contribute by submitting an article idea to Sparkleberrylane@gmail.com
Catch Afrobeta here:
Dec. 30th with Nero
@Fillmore, Miami Beach
Jan. 14th with supporting artists
@County Grind-The Green Room, Ft. Lauderdale
Don't forget to like AFROBETA!
Don't forget to follow AFROBETA!

Fatal error: Uncaught Exception: 12: REST API is deprecated for versions v2.1 and higher (12) thrown in /home/content/84/6481784/html/wp-content/plugins/seo-facebook-comments/facebook/base_facebook.php on line 1273